in Collaboration with

Advancement and Promotion of Charitable Activities
presents
Two Very Powerful Solo Presentations
HONOUR: Confessions of a Mumbai Courtesan 
by Dipti Mehta
a fun, poignant and deeply moving coming of age story of a girl in a brothel. Paired with Apne Aap, an organization dedicated to the end of the sex trade, Honour delves into a child's life pushed to the brink. Will she escape her fate?
Visit India's red light district and meet the eunuch, priest, pimp, mother and daughter who call it home. A fun and poignant look at the exotic, dangerous life of Mumbai's real-life brothels and why they exist?

Dirty Paki Lingerie
by Aizzah Fatima
Different characters. All of whom are confronting the intersection of tradition and modernity as Muslim women are represented in DIRTY PAKI LINGERIE, Aizzah Fatima's solo play which has been performed in New York City at the Flea Theater as well as the Edinburgh Fringe Festival and many other venues.
Whether it is Selma, a send-generation, hhijab-wearing feminist grappling with her Muslim practice and desire to please her new husband with sexy lingerie, or Asma, a Pakistani immigrant mother searching for her daughter's future husband in the Urdu Times Matrimonial section, Fatima embodies the complex interplay between heritage and contemporary society.  With humor and grace, Fatima offers portraits of women whose voices need be heard.
"Breks down sterotypes of Muslim women in America" – The Wall Street Journal
"Fatima transforms effortlessly from character to character" – The Huffington Post
"Shatters sterotypes and fores new cross cultural understanding" – Backstage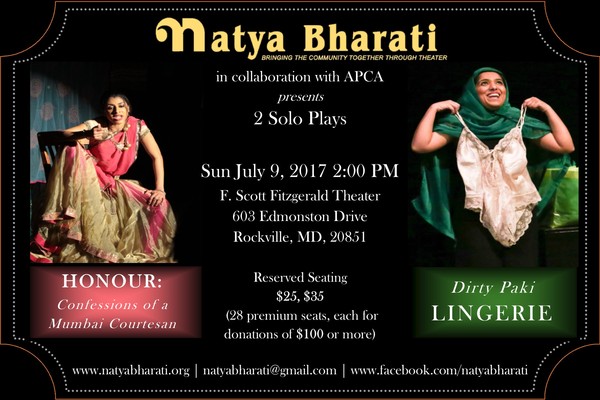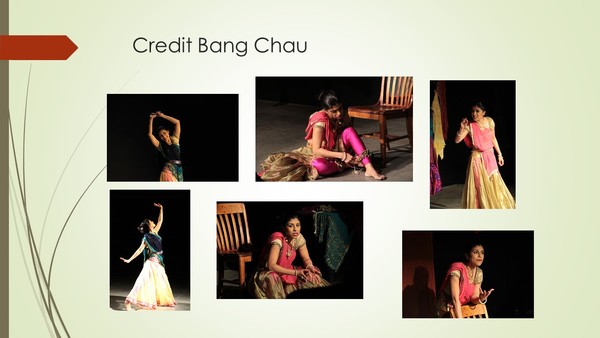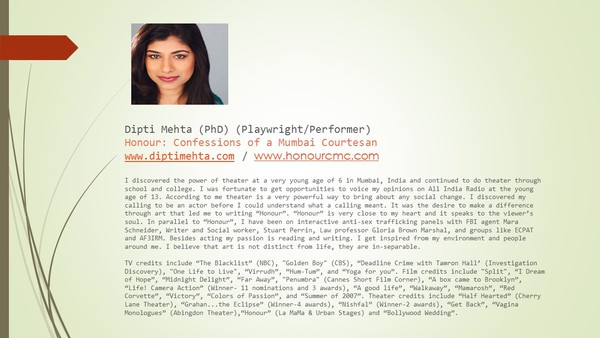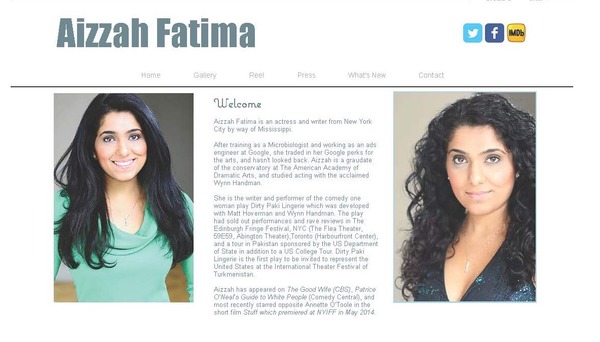 (Please do not reply to this email)
For Tickets and Sponsorship
Please use one of the options below
natyabharati@gmail.com
www.natyabharati.org
Adarsh Gupta
240-463-2515
Pushpa Dashottar
240-354-1127
Kirit Udeshi
571-445-0123