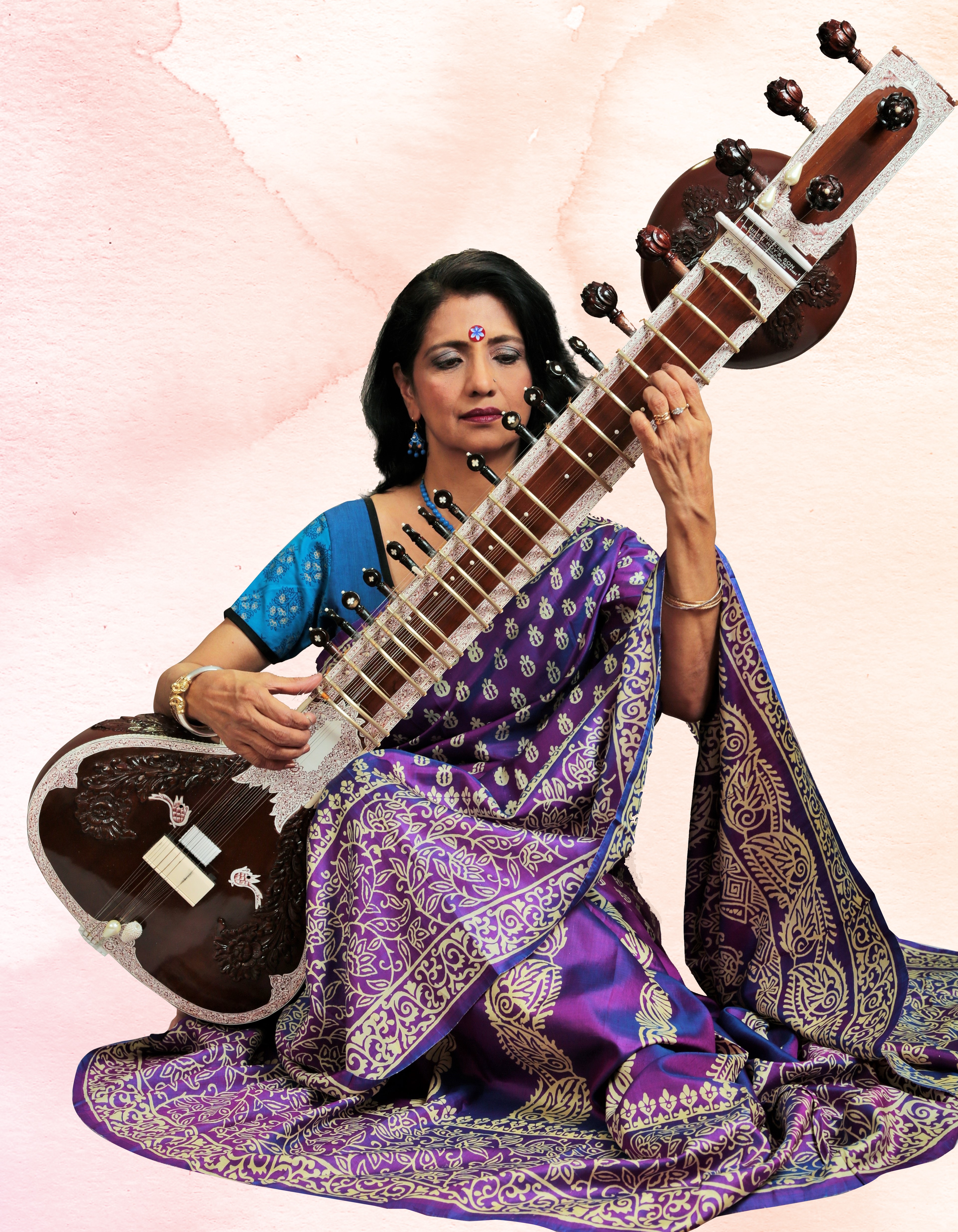 Born in Dhaka, Bangladesh, Laila began the form Ustad Mir Qasem Khan, nephew of the legendary maestro, Ustad Alauddin Khan(Ravi Shankar's guru). She further continued under the tutelage of Partha Chatterjee, Krishna Bhatt and Kushal Das.Laila has a BA degree in Fine Arts from Dhaka University.
She has performed in prestigious venues like,The Kennedy Center Wash DC, The Shakespeare Theater ,Wash DC,The Purcell Room, South Bank Center, London, The Nehru Center, London, The Bengal Festival, Dhaka, The India International Center, New Delhi, BHU, Benares etc
Her performance "Music For Peace' at UNESCO presented by the Embassy of Bangladesh, Paris.
She has recorded and performed with world renowned tabla artists such as Pandit Anindo Chatterjee, Ustad Tari Khan – collaborated with South Indian classical, Jazz saxophone – composed for Sitar/Cello duet and music for dance (Dakshina Dance Company). She has combined her sitar concerts with her water color paintingsin the US, UK and Bangladesh.
She is featured in the 'Touring Artists Roster' of the Maryland State Arts Council. She has received the prestigious Individual Artist's Award from MSAC and AHCMC. She received the 'Lifetime Achievement Award' from ASHA, a women's organization. Alif established her music school, Sitar Niketan, in Bethesda MD.
Her DVD 'Hridayaragam', was featured in the' Women's History Month', Smithsonian, Wash DC. And 'Strings of Resonance" was nominated as the best classical music, in Dhaka.
Laila's upcoming CD , Ekavali (The Connecting Thread) with sitar/world melodies/world percussion, symbolizes the unity of humanity.
Click here to view Alif Laila's performance at the Kennedy Center.